The First Baby-Steps At Prickdom.
You've hired a young and budding engineer and made him a part of team of genuine builders.
This young and budding engineer; who for the purposes of this post we shall refer to as Jack; is serious raw talent --- gold waiting to be polished. He is working hard; putting his sweat and mind to what he does.
He is slowly becoming the young and budding rock-star of your team.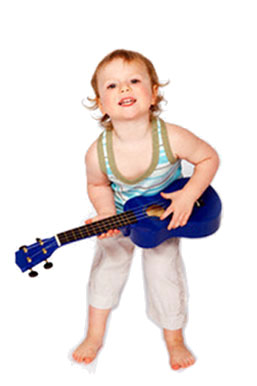 Jack earns his first round of salary hikes and promotions.
You are starting to feel a little proud of your pick; the rate at which he is growing within your own team and your organization.
Then; something creepy happens.
Things change as far as Jack is concerned.
Not the quality of his work.
The quality of his work is just fine.
He is still amazing as far as his work is concerned; but hidden admist the layers of complicated human behavior; you find that Jack has suddenly lost the innocence and the X-Factor that made him a rock star in the first place.
Slow subtle chances are becoming noticeable.
You are starting to see Jack have minor issues with people in his team.
Ego-tussles; really small ones --- sometimes with other developers; sometimes with with the office administration and HR guys.
An email or two where he criticizes and demolishes someone in his project team for their mistakes in front of everyone else.
The reasons could be numerous; but Jack; dear reader; is taking his first steps baby-steps to becoming a fully-qualified-asshole.
Professional Puberty.
Personally; I like prefer calling this process -- Jacks-Professional-Puberty.
Much like puberty --- professional puberty is process when a lot of confusing changes happen to people.
Take Jack's case; for example. During his professional-puberty Jack is delivering; he is becoming successful and to add to it; he is starting to get a sense that he is 'important' without having any true idea of the level of his importance in the larger scheme of things.
Professional puberty is a hard time; that most engineers or veteran engineers go through in their lives. Most people act really stupidly in this phase of their time. Even I did.
Here is the sorry part however --- a very few of us who go through the phases of professional puberty emerge as better human beings. Most others; turn into regular assholes and pricks that flock our world under fancy titles and designations.
Asshole Not Allowed.
How your environment deals with someone who is going through their professional puberty will to a large extent define the kind of culture that eventually prevails at your workplace.
When a young and budding engineer takes his first step on the path of prickdom do you have veteran builders who can confront the issue head-on or does your organization avoid the issue; hoping that the issue will fix itself?
Does your environment have experienced veteran builders who can help Jack grow out of his professional-puberty into a better human being?
Does your environment have builders who are experienced and strong enough when it comes to getting straight to the bone and explaining the No-Asshole-Rule to Jack in terms which are simple and clear.
If change in attitude not happening after continuous efforts; is your organization; strong enough to pay the price and gently nudge Jack out of the organization; or does your organization take the safe-mediocre path of tolerating assholes just because they are rock-stars at what they do; dear reader?
Discuss.
@BuildersAtWorkBookNotice
---
Comment Section