At TEDxCalcutta, we have been working hard on getting the videos edited and getting them live as quickly as possible. Today we have gone ahead and released the absolutely interesting and inspiring talk by Ashoke Viswanathan.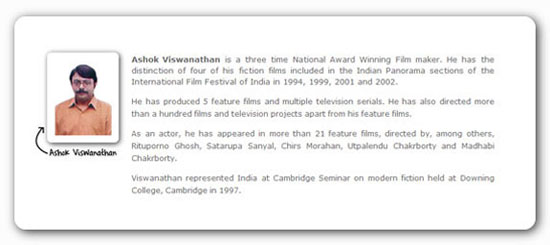 This talk is online and can be viewed from the TEDxCalcutta website.
I really like this talk primarily because it touches the intricacies of creative fields and nudges young minds to move away from safety. Something I have been a very old proponent of.
Join Ashoke Viswanathan as he takes you through anecdotes or stories, then connects the dots gently nudging you to take chances, try innovative ways of doing things and look beyond your profession into other areas of life.
Why is television truly the idiot box? Why aren't more people in the movie making industry taking chances to build something genuinely innovative and inspiring? Why are you in trouble if you happen to be a part of a creative field? 
This and much more in a very interesting eighteen minute TEDxCalcutta talk by Ashok Viswanathan.
Now go watch the video online.
Stay tuned for more videos, news and announcements on TEDxCalcutta.
---
Comment Section