The Ideas
At any point of time; in Multiplitaxion Inc; we had multiple teams working on a host of ideas that the business had. Ideas ranging from Accounting for oil-and-gas companies to complex 3D modeling.
Like any other company with a good engineering culture the builders played with tools and technologies. Every now and then they would throw out a sprint based on the a business idea; would pat themselves on their back at a job well done and would go have a blast at a party.
We were one happy team of geeks and builders; getting things done and partying after every deliverable went out the door.
But; there was something missing.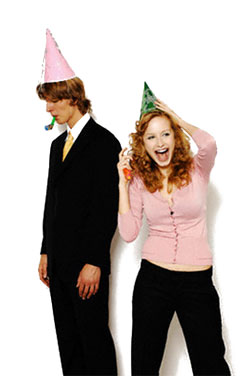 The whole pleasure of creating meaning and making dents in the universe wasn't quite there.
The Pain
Do you feel it?
Do you have a Problem that is a part of your very own personal life that you want to personally eradicate from the surface of planet earth?
Steve Yegge describes this phenomenon when talking about why Business Requirements Are Bullshit. He explains:
You can look at any phenomenally successful company, and it's pretty obvious that their success was founded on building on something they personally wanted. The extent that any company begins to deviate from this course is the extent to which their ship starts taking on water.

And the key leading indicator that they're getting ready to head off course? You guessed it: it's when they start talking about gathering business requirements.

Because, dude, face it: if it's something you want, then you already know what the requirements are. You don't need to "gather" them. You think about it all the time. You can list the requirements from memory. And usually it's pretty simple.
From Krishna Bharat designing Google News to keep himself abrest of the news after the September 11 aftermath to the folks at 37Signals working on project path; most things that make dents in the universe are 'not' things where a marketing vice president sits down with his team to brainstorm about some fresh new ideas. They are problems --- craving to be solved; in the life of a genuine builder who has the means and the measures to solve it.
Problems that the builders passionately connect to; problems that builders understand; problems that are problems in the life of the builders who are working on solving them. Problems that the team passionately wants to eradicate from the surface of planet earth.
If you are a consulting firm; chances are you are knitting your brow and going --- 'But Pops. We have to work on projects from multiple verticals. It's our bread and butter' --- and my answer is simple --- 'by all means; please do; but at the same time see to it that you are giving your builders enough free time to solve problems that they genuinely want to solve'.
The next time a builder walks up to you with a problem he has and how he plans on going about solving it; go out for a cup of coffee with him and listen closely --- then question if the problem is a genuine problem that will stand the test of time and is a problem worth solving.
If it is a problem worth solving; let your builders take a shot at it.
Chances are; that they might waste a few days at it and nothing might come out of it; or chances are you might have a life changing product in the making right there; but if you never take the chance and never trust your builders; you will never figure out.
There is only one way to find out --- let your builders take a stab at it --- I wish you good luck.
@BuildersAtWorkBookNotice
---
Comment Section