At one of our clients; who for the purposes of this post; we shall refer to Multiplitaxion Inc; I sit through a project meeting with a heavy heart.
We are talking about adding features to a product that just does not seem to have taken off or generated any form of revenue, adaption or excitement; after almost two years of hard-work; effort and sweat of more than five genuine builders.
The marketing team still thinks we have a 'great' product that is gaining a lot of 'interest'. We hear sentences like 'our-product-is-getting-noticed' and 'our-product-is-gaining-traction'.
The vice president of technology; thinks the product just needs a little bit of more work and then it will be golden.
The director of marketing feels a few new features would help us sell the product in completely new markets.
Everyone seems to think that the product will eventually cross the Dip if we keep going at it.
Everyone; thinks; and has been continuing to think since the last three months; that we are really close to a version that customers will love and buy.
Something tells me we are nowhere close; we are just what I call --- 'lost'.
I cringe as I sit there and watch people preparing to-do-lists and backlogs of features which they believe will rescue the product and get us adaption.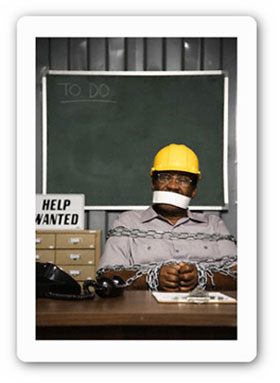 What I am feeling right now; is what Malcolm Gladwell defines when he talks about Vic Braden who is able to predict with impeccable accuracy which one of the serves by a tennis player will be a double fault; every time he is watching a match. In his book; Blink; Malcolm explains:
Braden is now in his seventies. When he was young, he was a world-class tennis player, and over the past fifty years, he has coached and counseled and known many of the greatest tennis players in the history of the game.

He is a small and irrepressible man with the energy of someone half his age, and if you were to talk to people in the tennis world, they'd tell you that Vic Braden knows as much about the nuances and subtleties of the game as any man alive.

It isn't surprising, then, that Vic Braden should be really good at reading a serve in the blink of an eye. It really isn't any different from the ability of an art expert to look at the Getty kouros and know, instantly, that it's a fake.

Something in the way the tennis players hold themselves, or the way they toss the ball, or the fluidity of their motion triggers something in his unconscious. He instinctively picks up the "giss" of a double fault.

He thin-slices some part of the service motion and - blink! - he just knows. But here's the catch: much to Braden's frustration, he simply cannot figure out how he knows.
I can smell something weird. I can tell you with utmost confidence that the project will not get any adoption, excitement or revenue in the years to come.
There is nothing technical that brings me to this belief though. Not the code; Not the implementation.
To be fair; we have a clean code base built to sustain the test of time.
And yet; something seems 'wrong'.
It does not seem like a half done project. It seems like a half-assed project; without any meaning; designed for the soul purposes of 'somehow' gaining revue in an unexplored business domain. Maybe it is the idea; maybe the industry; I cannot clearly lay my finger on the issue or explain it articulately in the meeting; but I can hear myself thinking out loud - 'This thing will not work'.
None of these 'feelings' can be found on the initial project documentation though. The project has an amazing 'Project Charter' document. It has a strong business case document and a flashy PowerPoint presentation which makes the 'marketing' and the 'business' very excited about it.  
And yet; as everyone in the meeting room sits there trying to nudge us to do one more sprint - we; the team building the product know rather well; that another sprint and a few new features will not change anything.
After the meeting none of us speak; we just get to work for the next sprint.
Simple Reality Check; Watch your builders.
Within a couple of weeks; three of the best developers associated with the project contact me multiple times asking me if they can be removed from the project and moved into a different project.
When asked specific reasons on why they wanted to be moved - their responses are nowhere close to specific. Some of them 'think' the product would never get adaption. Others are not 'feeling it' while one goes so far as saying that he feels he is just wasting his time after an idea that would never work.
Years later I got an insight into how Google works on their product portfolio:
Developers can switch teams and/or projects any time they want, no questions asked; just say the word and the movers will show up the next day to put you in your new office with your new team.
I am sure there is some level of exaggeration here; but then having said let us assume that you work at Google and you end up proposing a really lousy idea that you think is great and will change the world.
Now; assuming that you know people in the right places inside Google; even if you were to get the product funded by Google you probably might not find a team to build a product based on this idea; primarily because your builders will probably just move to a new project and a new office before you even know it.
Let us be honest here.
If it is an idea you came up with; unless you are a super-genius-freak; chances are that you are going to fail pathetically at finding out the crapiness of the idea. All your time and energy is probably going in defending the idea from others who feel it is crappy anyway.
You builders on the other hand; are a completely different story.
Watching how happy or frustrated they are as they work on your product is probably the best way to figure out the genuine usefulness or uselessness your product will have when the first release is out.
Builders As Power-Users.
By the time you reach Betas which are stable enough to test out with your first set of sample business users it is probably too late to end the project and surrender gracefully.
Let's face it.
By the time you get to a Beta ready stage you have probably spent too much time, money and ego to come out say - sorry guys; we f@#cked up; lets stop all the work on the project; quit it cold and move on to something more productive.
What most organizations do not realize however; is that they have another set of really powerful users capable of giving them this exact same feedback even before the first line of code if written.
Any guesses on who this set of power-users are?
Your development team.
Yes dear reader. If you have hired seriously; your development team probably has some of your alpha-geeks who have spent years submerging themselves in technology; using software and using websites online.
Letting your builders have an opinion about the product that they are working on; and giving due attention to that opinion is pretty much like having a Vic Braden from Blink on your side and knowing in advance every time your product is going to ship with a result that can be best described as a --- 'double-fault'.
The Power Of Disassociation
Disassociation is the biggest form of dislike and disagreement that you can express towards an idea. When one of your genuine builders walks up to you and says he wants to disassociate and remove himself from a product he is working on; it is time to:
Remove him from the project --- No questions asked. Move him to something that is genuinely exciting; fun and something he believes in.
Question the very premise on which the product is being built --- are there elements of wishful thinking which will make you realize the truth only after you have wasted years of development effort and dollars?
Stop and talk to your team of genuine builders and this time; for a change; listen.
I leave you dear reader; with a thought worth harping on: The team that builds a product is the very first set of users that uses each screen of the product; as it is being built. If they; themselves find your product boring; mediocre and safe; to an extent that they want to disassociate themselves from the product; do you really expect others to adapt and use the product; dear reader?
Go ahead. Try giving your team the power to disassociate themselves from their current project if they do not believe in it; no questions asked. Now; go see how many of your genuine builders stick around; because that; dear reader is a genuine litmus test of how interesting your product really is.
@BuildersAtWorkBookNotice
---
Comment Section