Jack is at my desk; talking about how he deserves an additional seven percent salary hike over and above what his next month's appraisal promises him. He even has an offer letter from a different company to show me what his 'market value' is. It truly is just seven percent more than what Multiplitaxion Inc would have promised him in the next appraisal.
Jack really 'needs' that seven percent and he needs the seven percent now. He even has an offer letter to prove to me that he means business.
I file a request for a 'match' and escalate the request to what is often referred to as 'upper management'.
I am happy because I know the request might get accepted.
At the same time however; I feel deeply sorry for Jack deep down inside; because Jack just used his trump card for a measly seven percent salary hike.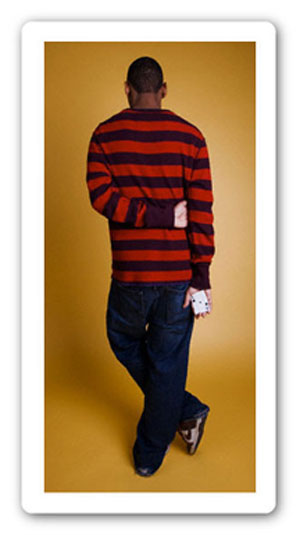 For the first couple of years that you spend in an organization; you are basically warming up and developing deeper roots within the organization. You are understanding the culture chart of the organization; understanding what it will take to bring about changes. It is after these couple of years; that you wake up one fine morning and find out that people are listening to what you have to say.
This is when you start loving your organization and your organization starts loving you back.
Attached with this love is also the fear element of this relationship coming to an end. Your organization has a fear of losing you; and you dear; reader have a fear of losing your organization. 
This is when; you start realizing that people in your team and at times even folks in other teams are listening to you or looking up to you for help or advice. This is when you start making small changes to the organization.
Word of advice if you are going through this phase of your life: Slow down. Be careful.
This is by far the riskiest time of your career. This is when you learn that you as a young; budding and a rather valuable engineer have a trump card you can use.
Your resignation.
You know that it will send ripples down the organizational pond. This is when you will be tempted to do crazy things - like negotiate a seven percent hike on your salary based on offers from another organization.
Now here is another word of advice if you have been reading along and have been thinking of using your trump card: Don't.
The use of the trump card passes valuable information over to your organization. This is the kind of stuff folks people who run companies for instance; are on the look out for:
What drives you.
Your using the trump card for a simple salary percentage hike says out loud that the number on your paycheck drives you. I don't know about you; but if I was running a startup; I would be a little uncomfortable putting up with someone who is solely driven by the numbers on his paycheck so much so that he can quit for a seven percent salary hike.
What would it take to retain you.
You know the whole thing about love relationships that make them so desirable; it is the mystery of it. It involves working hard to getting to know the other person; spending time with the other person and learning what the other person really wants or does not want.
Now; all of this also applies to retention of employee. Your quitting for a small percentage of salary hike; yells out loud that retaining you in the organization is as easy as retaining a piece of furniture that can be bought from a local furniture store.
What are the changes that you can bring about.
Most organizations and entrepreneurs tend to look for leadership in people they want to promote and retain in the long term. Most entrepreneurs also realize that they need this leadership to spread their shared vision and to correct them if they start making mistakes or walking in the wrong direction.
If all that worries you every appraisal cycle is a seven percent salary hike for yourself; I personally; would not see you as someone who can be what I call a 'partner in crime'. An excellent employee; maybe; but not someone who can share a vision and work for the organization like it truly belongs to him.
With years spent in the organization; you get a truck load of responsibilities and a trump card that you; at all time; should try your best; not to use.
Remember; the lesser you use the trump card; the better off you will be.
And now; a final word of advice: forget that the trump card exist; and get back to work. If you continue using your trump card; chances are that things will never work out and you might never really exactly get what you wanted; but if you stop using it; forget that it exists; and focus on working towards growth; chances are that things might work out in the long run.
I wish you good luck.
---
Comment Section