Famous dialogs from Godfather, which is one of my all time favorite books and movies, form the foundations of business and management.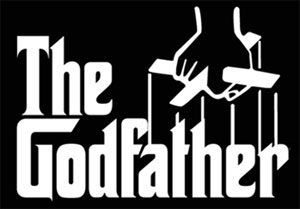 Take for instance this dialog for example spoken by the Drug Mafia, Sollozzo:
''I don't like violence, Tom. I'm a businessman. Blood is expensive.''
Taking the crime aspect of it out of the statement, the point, is a compelling one: when you grow, you give up stuff.
The aspect of giving stuff up as you grow holds true in virtually anything you do, particularly management and leadership.
Grow as a leader and you end up giving up stuff like:
The list of stuff you need to give up in order to lead with conviction is long but the point is short and simple:
If you want to lead you need to give up on your pettiness and believe in a cause that's larger than you.
I am not talking morals, ethics, emotional maturity or general goodness here.
What I am talking about is simple *economics* of leadership.
Take the godfather dialog for instance, translate it to the context of leadership and it will quiet literally translate to:
''We don't like pettiness. Pettiness is expensive.''
Like it or not, if your organization or team wants to indulge in meaningful leadership people need to drop their pettiness.
And you know it has to start with you.
---
Comment Section