Here is wishing anyone who reads this a very Merry Christmas, Happy Holidays and a very Happy New Year! It's that time of the year again! Time for celebrations, rest, holidays, fun and above all, a time to get inspired!
A whole new year is near, and that itself, is a good reason to take a pause, look back and spend some relaxing time to plan for the year ahead. Personally, these times feel so very similar to those during my long 10+ hour flights, when the plane is standing silently on the runway and we're all waiting for the takeoff; The plane staff are checking the pre-flight checklists, assessing the weather conditions, checking the flight-plans and we're all ready to fly and get to where-ever-it-is we want to get.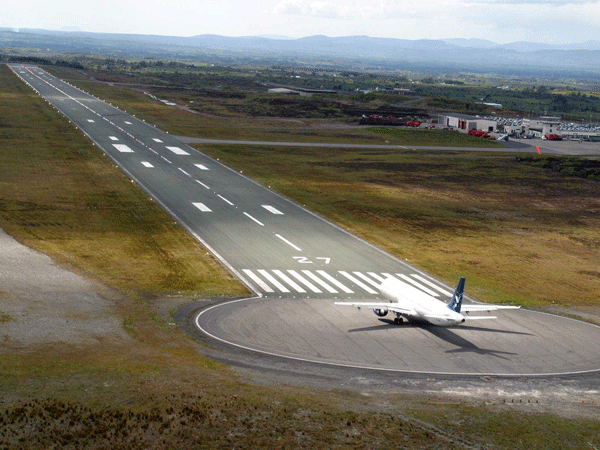 Of-course, having a flight-plan for life is a very difficult. But, this is the time when most of us make New Year's Resolutions before we take off for the year. Wikipedia states:
"The new year resolution is one example of the rolling forecast-method of planning. According to this method, plans are established at regular short or medium-term time intervals, when only a rough long-term plan exists."
Looking back at the History of New Year Resolutions, it was the Babylonians who started this whole concept. They believed that what a person does on the first day of the year will have an effect on that individual, throughout the year. The most popular Babylonian resolution was to return something they borrowed from a friend (usually, farm equipment).
Today, lists like the List of Top 10 New Year Resolutions seems to cover and claims to provide help with most of the resolutions that a lot of us tend to make these days. Then there are sites out there that also provide help in the form of a paid-service which is supposed to help you meet your New Years Resolutions. Are they effective? Honestly, I haven't tried any and hopefully, don't intend on trying them anytime in the future. 
Personally, I don't find the whole idea of New Year's Resolutions very appealing. Most of the resolutions we tend to make during this time are way too optimistic and un-real. Maybe, that's why they fizz out within a couple of months. I'm more inclined towards introducing agility into my life using Professional and Personal TODO Lists for Life and striking off items from these lists whenever life permits. I'm also into doing small and agile sprints of myself. I call this the "Your-Next-Version" approach.
The idea of versioning myself and then working for Self-Version started out during a great vacation this year when I spent a lot of time thinking about my plans of self improvements in the next 6 months. I wrote a lot about the things that I wanted to change and made a lot of so-called-resolutions. Then I announced in this blog that I was done doing an elaboration of "Rajiv 0.2" and construction would being soon and that people would notice the difference.
I've always said that too much Analysis doesn't really help and after posting about the problems with analyzing too much, I soon realized that I had ended up doing the same thing with my own versions. My idea of versioning myself and keeping constant track of the self-versions, could work, but if it was to work, it needed to be light-weight and not too-optimistic-big-plan-up-front kind of an approach. The approach was quickly tweaked to support agility.
Each version of "Me" would include just one or two new features. The features included in each version would be both simple and incremental - As an example, a feature could say:  
"Just because you can, don't code for others. You're not really helping them. Let them find their own answers – even if you know them already. Be a mentor, not a human search-engine!"
A version, typically consisting of not more than a couple of features, can take anything between a month to a couple of months to roll out and my life would continue as normal, except of course I would be really careful and serious about committing to and making just one or two features a part of my life. Once this was a habit, I would call this version complete. For the next version, I would move to next one or two features, which may be an extension of the features in current version that was just completed or something completely disconnected. This approach seems to be pretty effective till now.
This New Year, I suggest the Your-Next-Version approach as an alternate option to New Year's resolution. "What's the difference?" - You might be thinking. The difference is exactly the difference between Waterfall and Agile. A New Year resolution is too generic, long and waterfall-like. E.g. for my friends and colleagues who smoke, A typical New Year's Resolution is often something as generic as "Quit smoking" – (way too optimistic and most likely to fizz out within the first couple of weeks or maybe a couple of months).
With the Your-Next-Version approach, we tweak this slightly and just say - My Next Version / Sprint smokes a cigarette less than my current version. Whenever this is achieved and is a comfortable part of your life, you move to the next version / sprint where the features could be an extension of existing features (a couple of cigarettes lesser) or something completely disconnected. We've worked with quick sprints, releases and versions in the software world; isn't it natural to extend the same knowledge and use it to tweak ourselves?
Do you version yourself too? If not, doesn't a whole New Year seem like a good time to try this out? Keep your own versions small and keep them agile. Here's wishing everyone a very merry Christmas, great Holidays and a beautiful New Year full of lessons, love, family-time, work, excitement, growth and lots of new, exciting and stable versions of your current self! :)
---
Comment Section