If You Can Have Only One Thing.
If you have been reading my advice on building remarkable work and play environments you may have noticed that I have gone all out and have strongly pushed on a lot of different ideas; ranging from hiring all the way to the importance giving out logo-wear.
As I wrote these articles; one question kept coming back --- If there was just one thing that you could do towards building a remarkable work and play environment; when you were starting your organization; what would that one thing be.
The answer; after a lot of soul-searching; observation and research; as it turns out is --- seeds.
Your environment; work-culture; your organizational growth and even the very existence of your team or organization is going to depend on how well are you able to seed it.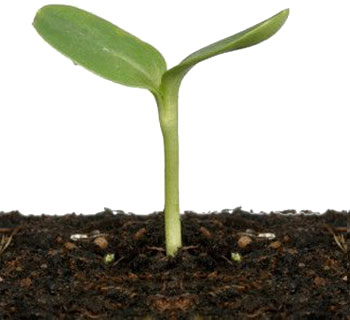 What I am talking about here; dear reader; is the selected few you hire to act as 'seed engineers' for your organization.
While I have already talked about the importance of hiring when it comes to building amazing work and play environments; nothing beats the importance of hiring your seed engineers.
Who your seed engineers are will eventually make or break your organization.   
Seed Engineers
Your seed engineers are the people who you look at as the 'core' team within your organization. People who don't just build stuff --- but to a large aspect determine both; the engineering culture and culture chart of your team or your organization.
You quite literally think of them as the seed that is going to define both the 'growth' and the 'character' of your organization.
Seed your organization with a bunch of whiners and chances are high that before you know if your organization would be swamped with whiners and moaners. Seed it with some seriously kick-ass engineers and chances are that you will have an environment full of amazing builders. An environment which actually makes the whiners very  nervous and keeps them out.
The real question; dear reader; is how do you hire seriously kick-ass seed engineers.
The answer; when is comes to hiring; is that you begin by being --- ruthless.
Hiring Seeds And Raw Talent.
Steve Yegge demonstrates a decent bit of this same ruthlessness when he talks about hiring seed engineers in any organization. He explains:
Let me ask you a brutally honest question: since you began interviewing, how many of the engineers you've voted thumbs-up on (i.e. "hire!"), are engineers you'd personally hire to work with you in your first startup company? Let's say this is a hypothetical company you're going to found someday when you have just a little more financial freedom and a great idea.

I posit that most of you, willing to admit it or not, have a lower bar for your current company than you would for your own personal startup company.

The people you'd want to be in your startup are not of the Smart and Gets Things Done variety.

For your startup (or, applying the recursion, for your new project at your current company), you don't want someone who's "smart". You're not looking for "eager to learn", "picks things up quickly", "proven track record of ramping up fast".

No! Screw that. You want someone who's superhumanly godlike. Someone who can teach you a bunch of stuff. Someone you admire and wish you could emulate, not someone who you think will admire and emulate you.

You want someone who, when you give them a project to research, will come in on Monday and say: "I'm Done, and by the way I improved the existing infrastructure while I was at it."
I am sure a young and budding entrepreneur or manager out there is knitting your brows at Steve's advice and getting all sentimental about the importance of 'niceness' and 'willingness to learn' as he reads this.
Am I; dear reader; suggesting that you take every smart; young and raw talent that walks into your interview room and boot him out of there?
Of-course not.
Go ahead and recruit young raw talent who can act as your seed engineers tomorrow but at the same time; realize the importance of hiring your seed engineers for today.
Without a few really strong seed engineers; chances are that the raw talent you hire; is going to lose their x-factor faster than you think.
Remember; having people who are smarter than you; and people who you genuinely admire; on your team; is much more important that having people; who you think admire you.
Now; go out there are hire people who are much more talented than you are; smarter than you are; faster than you are; have stronger opinions than you do and an ever stronger spine to express them.
Put simply; if there is one thing you are going to do to try and build genuinely interesting work and play environments; go out there and hire 'seed engineers' who are smarter; faster and much more talented than you --- people you genuinely admire --- and once you have done that; let these set of genuine builders and story-tellers seed your environment to make it truly remarkable.
I wish you good luck.
@BuildersAtWorkBookNotice
---
Comment Section